A BRIEF HISTORY OF OUR SOCIETY
The Society was originally founded in 1958 as the Irish Divining Research Association. However, due to the deaths of three of the leading members in 1965, it became dormant for a period, reviving again in May 1976 due to the efforts of Mrs. B Dawson and Mr. J.A. McIvor. It was at this point that the name was changed to our present title, The Irish Society of Diviners.
Membership is open to all those seriously interested in dowsing/divining and related fields. We meet on one Saturday of every other month in The Parish Hall, 52 Grosvenor Road, Rathgar, Dublin 6. We also arrange fieldtrips to sites of divining interest during the summer months.
CURRENT COMMITEE MEMBERS
Mr. Jim Bourke - Chairman Son - na - Mara, Coliemore Rd., Dalkey, Co. Dublin. Tel: 01 - 2859954
Mrs. Gay Hackett - Treasurer 4 Wades Avenue, Raheny, Dublin 5. Tel: 01 - 8313190
Mr. Joe Mullally - Secretary Manor Kilbride, Blessington, Co. Wicklow. 045 - 865461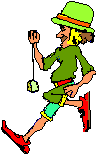 Return to Irish Society of Diviners Front Page

WHY NOT LEAVE A MESSAGE THROUGH THE ANAM GUESTBOOK!!!
ALL TEXT AND ARTICLES ON THIS PAGE ARE (c) Irish Society of Diviners 1998
If you wish to reproduce any of the material please ask first, thanks!
---
These pages are currently maintained for the Irish Society of Diviners on The ANAM Holistic Website here in Ireland

LINKS TO THE REST OF THE ANAM WEBSITE

The ANAM dowsing articles, comments and contributions page

ANAM Holistics, Dowsing Courses and workshops

---