NOTICE BOARD
Roundup of events/services which members would like to have listed in the newsletter.
SPECIAL HERITAGE OUTING TO NEWGRANGE AND KNOWTH.
SUN. SEPTEMBER 25TH
Our good friends in the Heritage Awareness Group, Con (he who gave us the excellent presentation and slide show on local neolithic sites just a few short months ago) and Lar, are conducting a one day tour to 'Bru na Boinne' - the Boyne Valley neolithic sites and Interpretive Centre - on Sunday 20th September next.
The total cost is £25.
The tour will leave from the west carpark of The Square at Tallagh in Dublin, by luxury coach, at 10am on the day. In addition to the extensive visit to the Interpretive Centre and the various monuments (with ample time to dowse and divine at each site), there will be lunch at the centre and dinner at the Conningham Arms Hotel Slane, all of which is included in the price.
For futher details, and to reserve your place on the trip, ring Con or Lar at, 01-4597337 or 088-2121042
EXHIBITION
OCTOBER 25-7TH
The Mind Body Spirit Expo at the RDS, Dublin will be on from 25th to 27th October this year.
HEALING WORKSHOP
SAT. NOVEMBER 7TH
The well known Druid author from the UK, Emma Restall Orr will give a one day workshop on 'Druid Healing Techniques and Practices' in Cassidy's Hotel in Dublin City Centre on Saturday 7th Nov. from 10 am to 6pm
Total cost £50.
Emma is very down to earth, genuine and interesting. Her experience ranges from one to one counseling through to the advanced uses of song, and story etc. to compliment different alternative healing practices.
For full details contact Joe Mullally 045-865461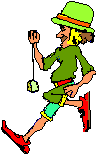 Return to Irish Society of Diviners Front Page

WHY NOT LEAVE A MESSAGE THROUGH THE ANAM GUESTBOOK!!!
ALL TEXT AND ARTICLES ON THIS PAGE ARE (c) Irish Society of Diviners 1998
If you wish to reproduce any of the material please ask first, thanks!
---
These pages are currently maintained for the Irish Society of Diviners on The ANAM Holistic Website here in Ireland

LINKS TO THE REST OF THE ANAM WEBSITE

The ANAM dowsing articles, comments and contributions page

ANAM Holistics, Dowsing Courses and workshops

---