MR .WILLIAM THACKABERRY RETIRES
By Joe Mullally
That renowned diviner known the length and breath of the country succinctly as 'Thackaberry' is now retiring after helping a whole generation of people through his divining skills from his home base near Tullow, Co. Carlow.
William Thackaberry took up divining in earnest when he retired from the farm over twenty years ago and has been applying his divining skills in a wide variety of areas ever since. However, it is in the realms of allergies and the environmental causes of health problems that he has gained his widest reputation.
Some years ago he discovered there was a man long ago down in Wexford also called Thackaberry, a distant relation, who was renowned for curing both people and animals, so he does believe there may well be an hereditary aspect such talents if we look back through family histories. His son also has some cures and these too seem to be passed down in the family from generation to generation - alternating male and female on each subsequent occasion. There is no actual passing on ceremony or anything, the cures seem to rely purely on the 'inheritance' component.
But enough of history! for, as always happens when diviners meet, the subject quickly turns to the practical practice itself. Like so many of us, he too has noticed the marked upsurge in awareness about geopathic stress and is asked to check a lot of house plans for such problems now. He works from the drawing, pointing out safe places to relocate beds etc. within the house. In very 'stressed' cases he suggests people investigate the many 'blocking' products currently on the market for counteracting these problems. He had one couple visit him who had come to live here from Switzerland and who confirmed that it is compulsory to have a 'stress' survey done before any building is started over there.
In the area of missing persons, he was asked to look for Dierdre Jacobs and tracked her as far as a nearby bridge where the reaction stopped. This indicates to him that she was picked up in a car at this point, and he cites other incidents where he'd gotten similar reactions before. One such example concerned the search for a missing dog. He traced the dog on a map as far as the Dublin Road and then the reaction stopped. He presumed it was picked up in a car so the owner put a call out on local radio to that effect. This soon resulted in the recovery of the animal which had indeed jumped into a stranger's car as he had suggested.
In addition to the usual list of food allergies which present all the time, he often uncovers some less likely sources for health problems too which are well worth considering by other diviners. The first of these is the drinking water. Many small children present reactions which seem to suggest a sensitivity to a baby food etc. but here the pendulum often shows that the water itself is the culprit. This is especially true of some town water supply schemes and it can be cured by putting a good filter onto the supply where it enters the house.
A regular source of water supply contamination on farms relates to the inadvertent siting of the diesel tank for the tractors etc. over the water line supplying the drinking well. Spillage over time, saturates the ground and percolates into the supply. Where this has happened the only solution is to bore a new well as the supply would take years to clear up even if the tank were now moved.
And Mr. Thackaberry confirms too, that he often sees a short crisis withdrawal period after a person comes off a problem substance, gets geopathic stress corrected, or changes their water supply. In such cases people may find their original symptoms actually get worst for this short period, before they improve and clear up completely.
Electricity leakage in the ground, from local transformers etc., leaking underground cables, and leakages in appliances within the house itself, are also major areas which go undetected. Mr. Thackaberry checks for these as part of his general testing. He uses cards with the various electrical terms on them, holding the person's hand and moving the pendulum over each card in turn. He also employs a series of lists, diagrams and anatomical charts - meticulously written up and collected down the years - as part of his divining practice. Transformer leakage effects can often be corrected by putting a wire along underneath the ground and connecting it to earth rods sunk every four to five feet along it's length. Leaking cables or appliances must be repaired or removed directly.
In the field of divining even more perhaps than any other, there is no substitute for experience. Mr. Thackaberry is surely one of the most experienced and well known diviners that we have ever had here in Ireland. His widespread reputation down the years has been built up solely on the basis of his results. We wish him continued good health, success and best wishes in his retirement. We thank him sincerely for the all the help he has given to so many through his divining talents down the years.
And we thank him too for the respect with which divining and diviners generally are held in Ireland - for this is due in no small way, to his own reputation and good work and that of other experienced diviners like him.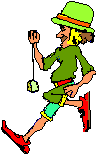 Return to Irish Society of Diviners Front Page

WHY NOT LEAVE A MESSAGE THROUGH THE ANAM GUESTBOOK!!!
ALL TEXT AND ARTICLES ON THIS PAGE ARE (c) Irish Society of Diviners 1998
If you wish to reproduce any of the material please ask first, thanks!
---
These pages are currently maintained for the Irish Society of Diviners on The ANAM Holistic Website here in Ireland

LINKS TO THE REST OF THE ANAM WEBSITE

The ANAM dowsing articles, comments and contributions page

ANAM Holistics, Dowsing Courses and workshops

---