Joe Mullally is a traditional healer,
diviner, psychic reader and teacher
healing and teaching from
The ANAM Centre
Tralee Co. Kerry & Blessington Co. Wicklow, Ireland
Joe Mullally has been a practising diviner, psychic reader and healer for over twenty years.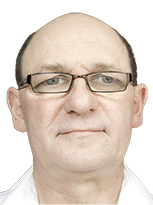 A traditional practitioner and teacher, he lives and works from
the ANAM Centre Tralee Co. Kerry and Blessington - just outside Dublin City in Ireland.
Joe is a former chairman of the Irish Society of Diviners
and The 'Irish Psychic Society'
He holds a T.Eng qualification in Electrical Engineering
GROUP WORKSHOP SUBJECTS INCLUDE
dowsing and divining, geopathic stress correction, traditional healing,
tantra yoga, meditation, angel healing therapy,
making and using flower essences, land shamanism, shamanic healing,
celtic shamanism practice, land healing & place memory, energy networks of ancient sacred sites.
JOE PROVIDES A NUMBER OF INDIVIDUAL APRENTICESHIPS IN ....
shamanic training, traditional healing, card reading and palmistry,
angel training, earth healing - working with land and place, life path realization.
PERSONAL PRIVATE SESSIONS WITH JOE
Private healing sessions are client specific
often centered around hands on healing, relaxation and motivation
they can also draw on a wide variety of traditional techniques depending on what is called for in each case.
Presenting problems include,
chronic fatigue, phobias, body image issues, unresolved anger/guilt/grief, shock,
physical injuries, bad luck & misfortune, damage to the aura, entities, psychic fears, protection etc.
ANGEL READINGS
An angel reading session is a sacred space
where we can truly open and listen to our angels
receiving their direct advice, predictions and support
on those issues which are particularly concerning us.
Joe is a certified ATP (angel therapy practitioner, trained by Doreen Virtue).
TAROT, PALM & PENDULUM READINGS
Joe has been giving readings
combining the Tarot, the Palm and the pendulum for nearly twenty years.
Problems presenting include the areas of,
relationships, career, romance, money, family, travel,
hidden influences, past lives, spirit guides, aptitudes and abilities,
blocks to true happiness and self expression, etc.
JOE'S HOUSE & LAND CLEARING/HEALING WORK
This work is based around traditional divining and shamanic techniques.
Presenting problems include,
coldness in rooms, feelings of being watched, unexplained noises or apparitions,
history of accidents or misfortune,
persistent ill health in people, constant fatigue and tiredness,
unable to settle into a house, repeating cycles and patterns in the history of a place, etc.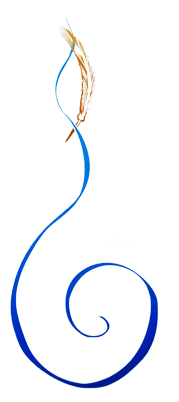 Some of Joe Mullally's postings on Twitter ....
Once you see all the love you are, every negative thought that comes to mind, gets dissolved by the warmth of your heart
You are so not your story, you are the beautiful loving stillness which listens to ALL stories, compassionately
We are all eternally held in The Divine, by a love & care so vast that we can never be outside it
Daring to be your difference can sometimes be very difficult, but deep inside it always feels amazing
Trust your spirit, feel your passion, walk your talk, persist and you will rise
for Joe's up to date postings go H
FURTHER RESOURCES
For directions to the ANAM Center HOW TO FIND US - click here
The information and insights covered by Joe in his various workshops is laid out in detail
in his popular book on Traditional Healing called The Healer's Secret
Links to this book,
his Shamanic Journey Drumming CD
his various interesting podcasts and interviews
and his full contact details are located in the margins of these pages
You can also follow Joe on Twitter by clicking on the icon at the top of this page